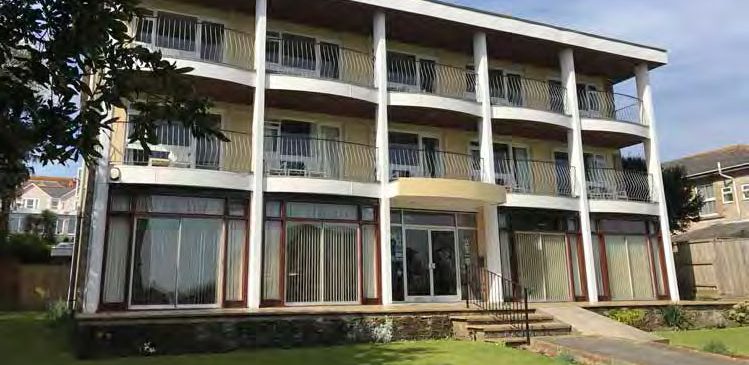 Situated in this popular seaside resort within a quarter of a mile of Shanklin Old Village this luxury property will offer 26 studio apartments, some with balcony views towards Shanklin beach.
Occupying an ideal location in the popular seaside resort of Shanklin, Isle of Wight, this 32-bed property is newly acquired by The Care Home Group.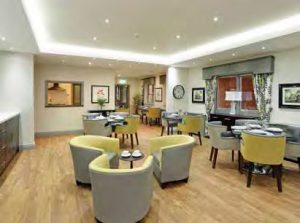 The latest addition to our portfolio is located between the resort's sandy beach and Shanklin Old Village, which is famed for its thatched roofs and tea shops. The property has three floors of accommodation with spacious communal areas to the ground floor and a further two floors of bedrooms, many with sunny, balcony views towards the sea and Shanklin beach. As well as a population of 140,000 the Isle of Wight attracts over 1m visitors per year, and is very popular with the 65+ age group, who enjoy the dramatic coastline which stretches for 60 miles and ranges from stunning cliff tops to award-winning beaches, such as Shanklin.
During 2017 The Care Home Group will transform the property into luxury, 26-bed accommodation. Using our own development company and experienced team of consultants and tradesmen, significant internal remodelling and refurbishment will create spacious single and double en-suite, fully-furnished bedrooms (10 with balconies and scenic views), with vibrant interior design schemes, premium quality furnishing, fabrics, prints and accessories designed for later life.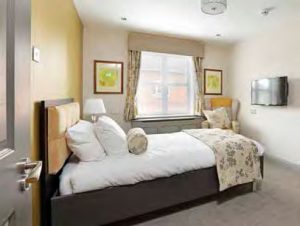 The property will also boast a number of elegant communal areas for fine dining, relaxation and socialising (with capacity for 60+ guests) with the beautiful Shanklin beach and Old Village only a short walk away and excellent transport links to the Island's many attractions. This property will retain its existing C1 hotel classification for planning purposes, and will offer accommodation with care services on hand to residents, if required. This care will be charged on an hourly rate and provided by a domiciliary care team from our on-site Caring Communities business which will also provide home care services to the wider Shanklin community.
Rooms are priced on a daily basis and will be inclusive of service charge and full board catering. Typically these charges will range from £125 per day (£875 per week), with care packages offered at £20 per hour if required. By offering hotel-type accommodation we can cater for a wider range of retirees – both those needing care (on a daily basis or perhaps during a period of recuperation) and others seeking luxury accommodation with the reassurance that professional care and support is on hand when needed.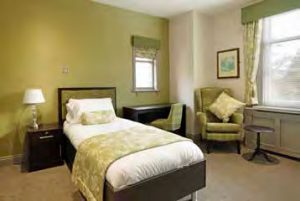 Providing care services in this way means that CQC registration sits with our domiciliary care agency, not the location itself, allowing us to provide care services within a range of properties in Shanklin and the wider Isle of Wight. We are currently recruiting our team there and plan to be operational by late summer.